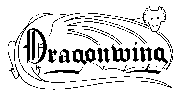 Our Friends
Here's a list of other people who have web sites discussing the tents they make. None of these are commercial tentmakers, as far as I know (but their sites provide links to those other guys). Mostly, they're in it for the love of tentmaking, and will help you get in touch with others who have made their own tents.
This site, by Tanya Guptill (or, in the SCA, Dame Mira Silverlock) has pictures of five tents she's made herself, and has links with just about every other pavilion-related site on the web. The site, unfortunately, has not been updated in years, and many of the links are broken.
Deborah and Steve's Plausibly Medieval Pavilions
Nice pictures of the tents they've made, plus construction details, and many of the same links as Tanya's site.
Pavilion Information from House Greydragon
Master Terafan's page on the several hub-and-spoke round tents he's made, plus some fascinating pictures of a surviving Swiss pavilion.
"Max & Mickel's Easy, No-bake Pavilion"
A straightforward discussion on how one tentmaker got the biggest bang for his buck.
Dragonwing's list of previous columns on tentmaking
You're already here. This is the site. But this link takes you directly to the "previous columns" page.
Stefan's Florilegium web site, with many articles on tentmaking.
Much, if not most, of these articles were consolidated in Mira's Medieval Pavilion Resources web site, but the originals can be found here. Be aware that much of this information is outdated or inaccurate.
Duke Cariadoc's write-up on how to build a round pavilion.
Ceara ni Neill's commentary on tentmaking, or "Things I learned The Hard Way"
Sven Skildbiter's "History of Tents" web site
Probably the most comprehensive collection of period tentage, from antiquity to the beginning of the Industrial Age, arranged by century. If you want to see if a design is authentic, this is the place to start.
If you know of some other links we should have (like yours, maybe), we'd love to hear from you. Likewise, if any of the above links is stale, we'd appreciate your letting us know.
---