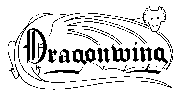 WHO WE ARE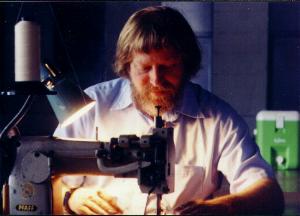 Dragonwing is John LaTorre, a retired writer, tentmaker and sailmaker, plus assorted friends and hangers-on. The business began as a manufacturer of replicas of medieval tents.It also made prototypes of hang-glider sails and did sail repairs, tent repairs, and miscellaneous custom sewing projects.
His main customers of tents were members of the Society for Creative Anachronism, where John is known as Johann von Drachenfels. He is a Master of the Laurel and the Pelican, a Court Baron, a Companion of the Western Orders of the Leaf of Merit and Rose Leaf, and has a few other letters after his name.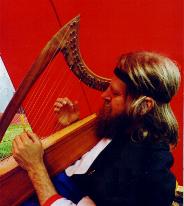 Although he is no longer making tents, he still teaches people how to make their own. he has held classes on the subject at the twenty-five year celebration, the thirty year celebration, a couple of estrella wars and numerous kingdom and local collegia. the handout he gave out at 30yc, somewhat updated, can be found in how to make your own pavilion in this web site. after twenty years of teaching classes, he felt that there was a need for a full-length book on the subject and, since no books like that were still in print, he wrote one: The Pavilion Book
John started the business in Rohnert Park, California, in 1987 and, shortly afterward, moved it to Salinas. He had to close the business for a few years to let a hurt shoulder heal, but reopened it in 1996 in Sacramento, and continued to run it until his retirement in 2013. John is still Dragonwing, but now Dragonwing is a publishing house, where he continues to publish books on his various interests.
Ever since he bought his first Volkswagen bus in 1971, he's been an admirer of the breed. He owned four of them (five if you want to count the parts bus), the latest of which he still owns and has restored to serviceability as a camper. That story is told in his book On The Bus.
There might be people who ask "Wasn't there a John LaTorre in the hang-gliding industry for about twenty years? Used to be with Pacific Airwave (and other companies before that)? Did sail design for the Vision series?" Yup, same guy.
---
back to home page